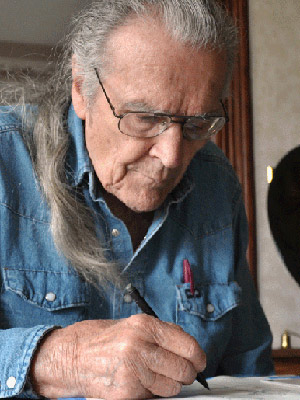 Donald D. Ruleaux was born in Martin, South Dakota in 1931 to an English mother and a French Canadian/American Indian father. An enrolled member of the Oglala Lakota Tribe, he spent his early childhood on the Pine Ridge Indian Reservation, reflected in his portrayal of the Lakota people.
Ruleaux graduated from high school in Gordon, NE, in 1950. His...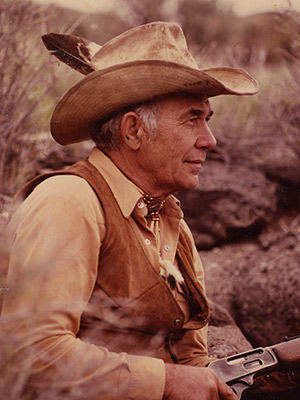 Alfred Y. Ziegler was born on May 24, 1918, in Pierre, SD. An enrolled member of the Lower Brule Sioux Tribe, Alfred's artistic talent showed at the early age of thirteen when he created a remarkable sculpture out of P & G soap. He received considerable attention from the P & G Company, which offered him a scholarship, which...
Vine Deloria, Jr., was born in Martin, South Dakota where his father severed as a missionary priest of the Episcopal Church. He attended grade school in Martin and graduated High School at St. James Academy in Faribault, Minnesota. He served in the Marine Corps from 1954 to 1956, and then attended Iowa State University where he received his BA...