Through their bravery and leadership, American Indian leaders carried the voices of their people and served as political officers whose distinctive functions were to execute the established will of the people, protect their homelands and conserve their customs, traditions, and religions.
Featured American Indian Leader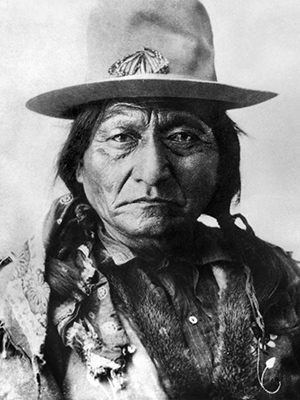 Sitting Bull was a Hunkpapa Lakota and holy man. Under him, the Lakota bands united for survival on the northern plains. Sitting Bull remained defiant toward American military power and contemptuous of American promises to the end.
The future leader was born around 1831. His birthplace was on the Grand River in South Dakota at a place the Lakota...