Through their bravery and leadership, American Indian leaders carried the voices of their people and served as political officers whose distinctive functions were to execute the established will of the people, protect their homelands and conserve their customs, traditions, and religions.
Featured American Indian Leader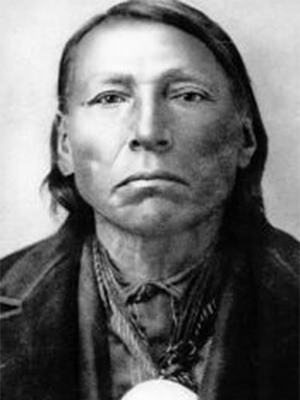 Etokeah was a great Minŋicoŋjou Lakota war leader. He is primarily known for his skills during the 19th Century Lakota-US Government battles. His exact birth date and facts of parentage were not recorded. However, he was first noticed in 1866 when he led the charge against Captain William Fetterman's soldiers outside Fort Phil Kearney in Wyoming.
Hump did not...