Through their bravery and leadership, American Indian leaders carried the voices of their people and served as political officers whose distinctive functions were to execute the established will of the people, protect their homelands and conserve their customs, traditions, and religions.
Featured American Indian Leader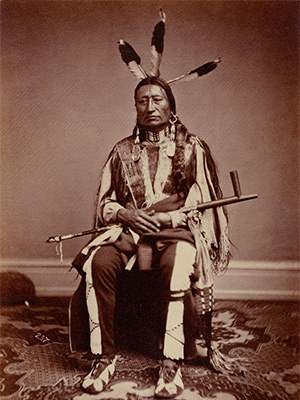 Iron Nation, Máza Oyáte was a principal chief of the Lower Brule Tribe and one of the only chiefs to try to work with the US government and the settlers. He led the Lower Brule people through some of its most challenging years, ending their nomadic lifestyle to forced life on reservations.
Iron Nation worked diligently, as a warrior...