The Quilt — Owíŋza Exhibit
June 13, 2022

-

December 2, 2022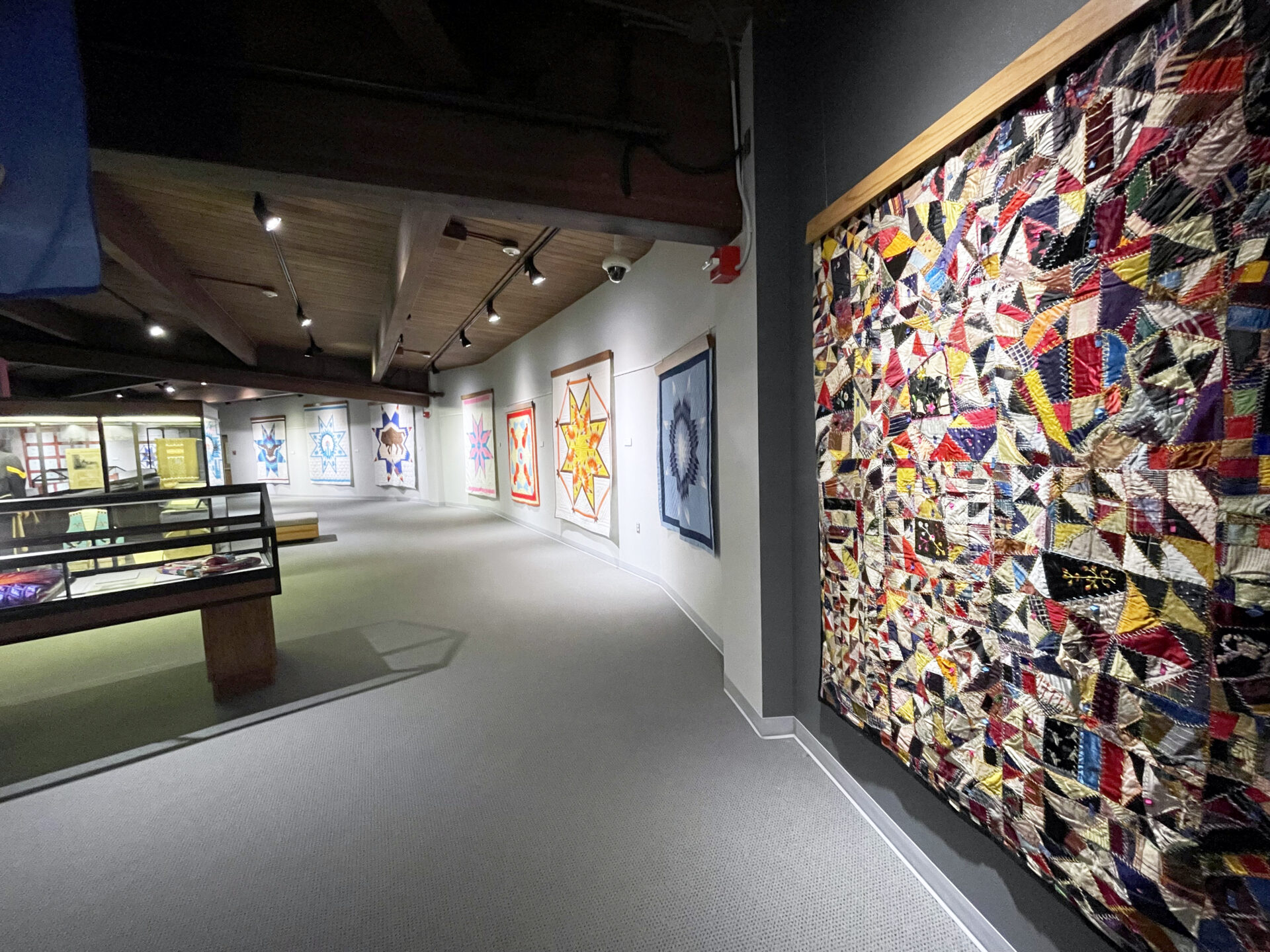 The Quilt – Owíŋža exhibit features quilts from 1893 to contemporary that are in the Aktá Lakota Museum's private collection.
These quilts are a testament to the powerful tradition, aesthetic, artisanship, and resiliency of the Lakota culture. When the buffalo was at the center of Lakota life, beautifully decorated hides, often with striking circular patterns, were common. As colonialism brought about the near-extinction of the buffalo, the Lakota turned to quilt-making to replace many of the functions — both utilitarian and ceremonial — that hides performed.
The star quilt held special appeal because of its circular pattern and rhythmic repetition. "Everything the power of the world does is done in a circle," said Lakota spiritual leader Black Elk, expressing the centrality of the circle to Lakota thought. Today the star quilt is often the centerpiece in Lakota celebrations and ceremonies.  The exhibit will be on display through the end of the year.