Story Time with Uŋčí and Lalá
June 14 @ 10:30 am

-

11:30 am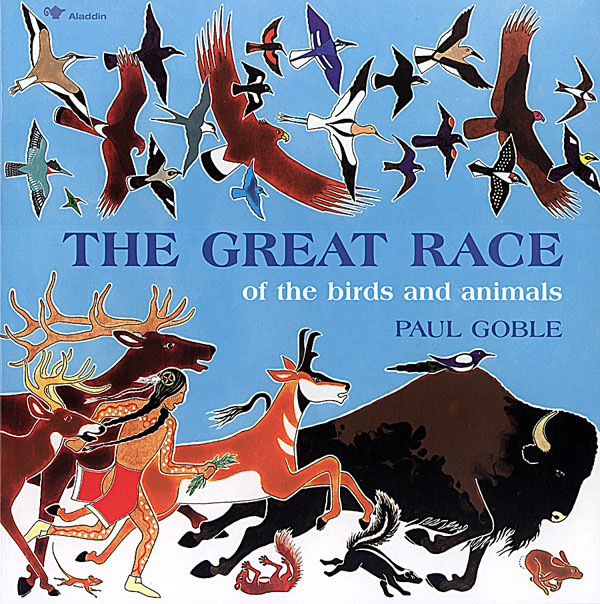 Story Time with Uŋči & Lalá is a free public program that brings American Indian history to life through books read by elders from the local community.  The program is geared toward elementary-age children, but children young and old are welcome.  Each week features a different story, and children are invited to participate in a take-home art project or activity following the reading of the story.
Story Time is held in the Museum Bookstore every week on Tuesday from 10:30-11:30 a.m. during the months of June and July.
Today our story is The Great Race of the Birds and Animals by Paul Goble read by Lalá Phil. Join in on the fun!
Long ago, when the world was still quite new, buffaloes used to eat people. It is true? The hair on their chins is hair of the people they use to eat…It is Terrible to think about those times. . .
But the Creator saw the people's distress and decreed that a contest be held between all the two-legged and four-legged creatures. Who would win, thundering Buffalo or fleet-footed Man? None of the other animals was fast enough, and before the end, Beaver and Muskrat slipped off into a cool stream, Jack-rabbit hopped off across the plain, and Mole and Gopher tunneled underground (and may still think the race is on).
The winner was decided long ago, in Sioux and Cheyenne legend. Buffalo — who lost — agreed to give up eating men for dinner, and thanks to the cunning of a single magpie, Man became the guardian of the natural world.
Children must be accompanied by an adult.
Registration is recommended for large groups.
Service pets welcome.
For more information call 800.798.3452 or email aktalakota@stjo.org