STORY TIME WITH UŊČÍ & LALÁ
Mní kiŋ ówaŋča
Water is Everywhere!
June 21 @ 10:30 am

-

11:30 am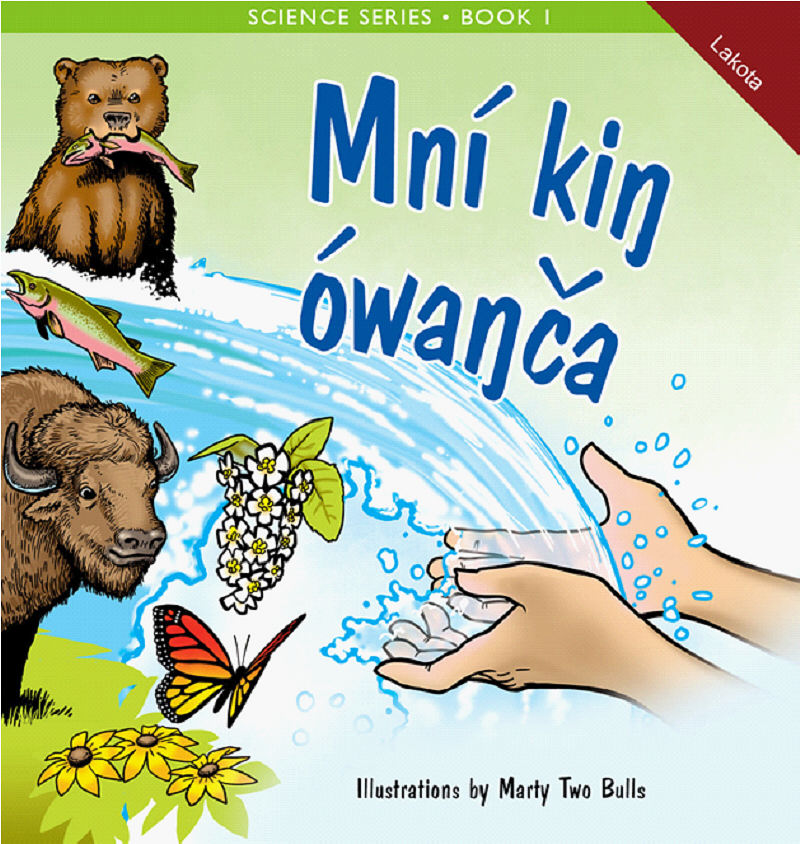 Today our story is Mní kin ówanca | Water is Everywhere! by Lakota Language Consortium with Illustrations by Marty Two Bulls; read by Lakota Uŋčí LaRayne.
About the story:  Mní kiŋ ówaŋča – Water is Everywhere! is an early reader book from the Lakota Language Consortium beginner Science Series that introduces young readers and listeners to facts and words related to water.
Story Time with Uŋči & Lalá is a free public program that brings American Indian history to life through books read by elders from the local community.  The program is free to the public and geared toward elementary-age children, but children young and old are welcome.  Each week features a different story, and children are invited to participate in a take-home art project or activity following the reading of the story.
Children must be accompanied by an adult.
Registration is recommended for large groups.
Service pets welcome.
For more information call 800.798.3452 or email aktalakota@stjo.org