Creation.Story Artist Reception
May 15 @ 3:00 pm

-

6:00 pm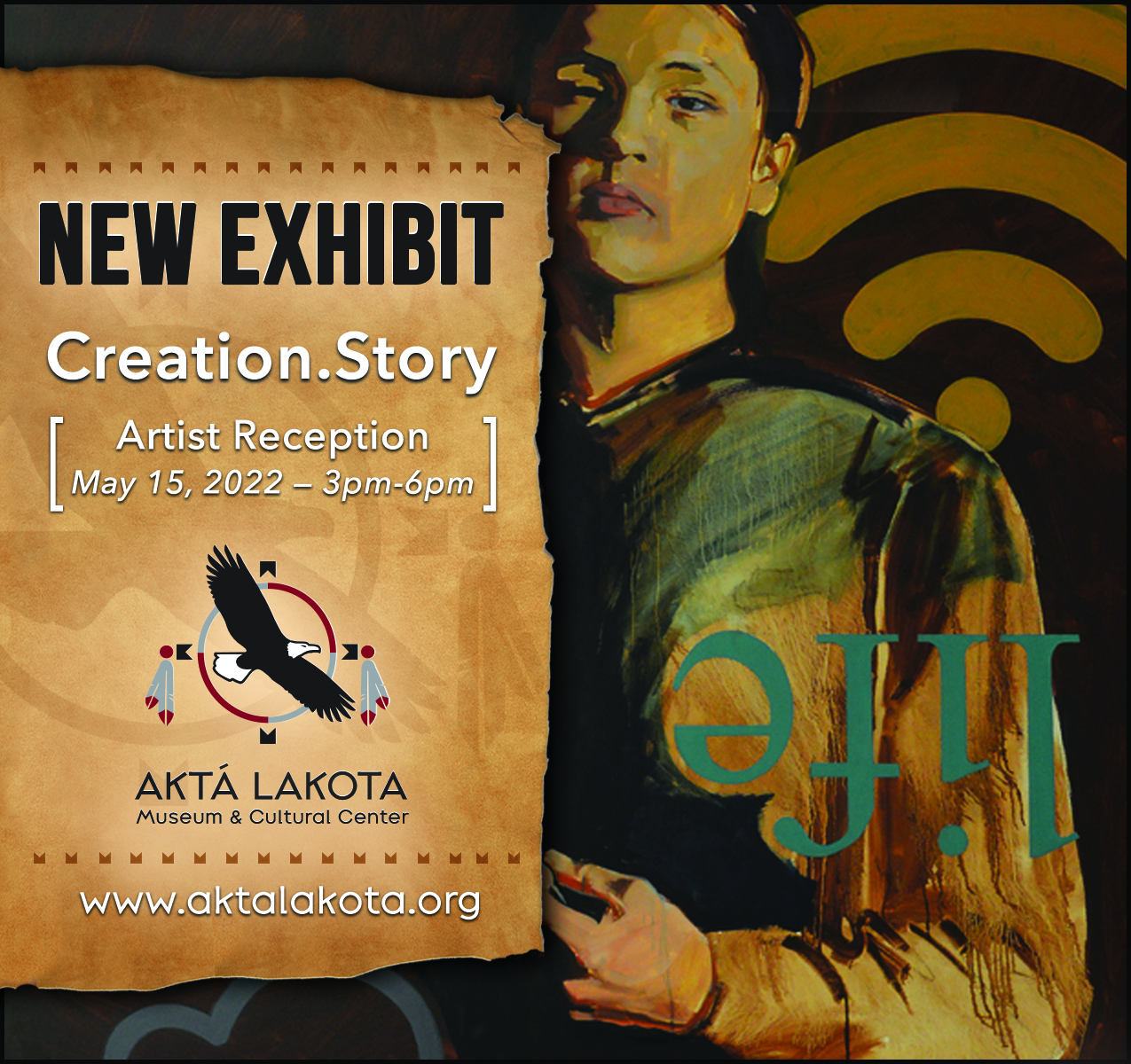 Keith BraveHeart and the Aktá Lakota Museum are proud to present Creation.Story – an exhibition of contemporary art about the Lakota creation story. In 2018, the museum purchased BraveHeart's MFA thesis, a series of eight paintings entitled Wakan Takan. Creation.Story is a continuation of this thesis work that involves the collaboration of nine additional artists: Dyani White Hawk, Randi Lynn Boucher, Jhon Goes In Center, Inkpa Mani, Marlena Myles, Mikayla Patton, James Star Comes Out, Dwayne Wilcox, and Talon Ducheneaux. The exhibit is co-curated by BraveHeart and David A. Meyer II of the Aktá Lakota Museum.
Creation.Story explores the beginnings of the Lakota people through their Wakan relatives. Historically this knowledge was passed from generation to generation through storytelling. The exhibit is considered a continuation of this oral tradition and focuses on the contemporary interpretations of the Ocheti Sakowin creation stories.
Join us for an Artist Reception on Sunday, May 15 from 3:00 – 6:00 PM that will include a look at the artwork from the perspective of the artists.