1-90 West and 190 East near Chamberlain is nearing the end!
Nov. 9, 2023:
A traffic switch took place on the Interstate 90 project at Chamberlain, on Friday, Nov. 10, 2023.
Traffic is currently traveling in a two-way configuration in the westbound lanes. In the afternoon of Friday, Nov. 10, 2023, traffic was restored to respective lanes, with both eastbound and westbound passing lanes being closed to allow for work to continue on the median concrete barrier.
All exits and ramps, including the Chamberlain rest area, are opened to traffic with the change.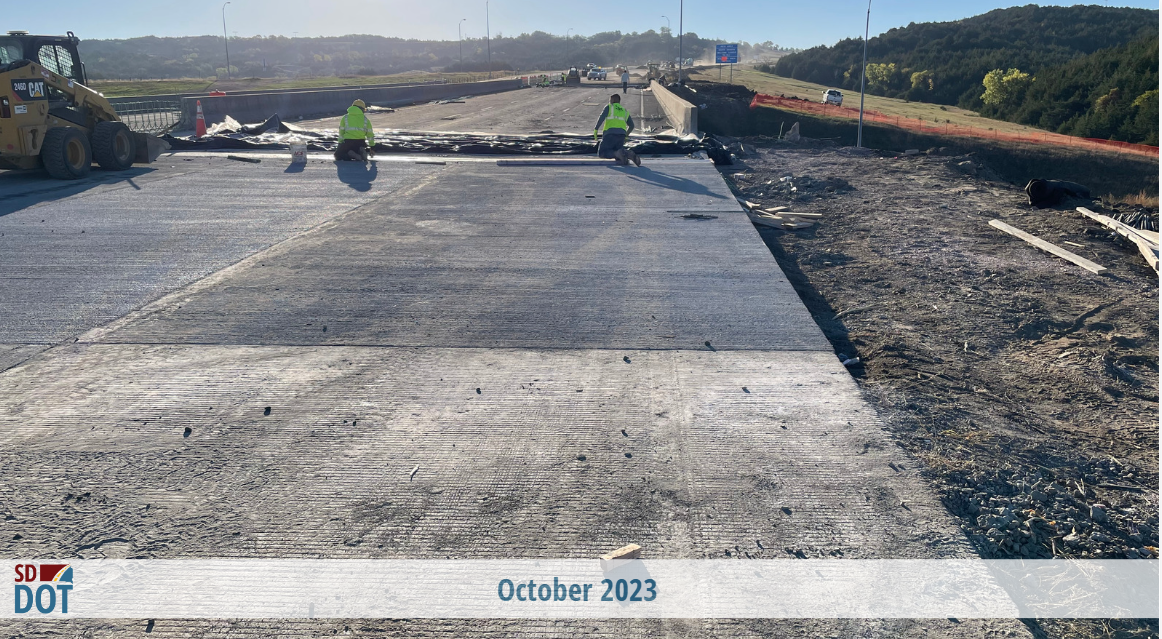 October Completed Work: Completed repair work on the Missouri River Bridge.  Completed storm sewer pipe work.  Work began on the concrete median barrier.  Work is continuing on concrete pavement repair.
Anticipated work in November:  Completion of asphalt shoulder pavement, placing topsoil and seeding, and completion of median concrete barrier.
We will continue sharing updates as we receive them. Stay tuned to this page or https://dot.sd.gov/i-90-chamberlain-pcn-06p0.