South Dakota DOT Construction Updates
I-90 West and I-90 East near Chamberlain
Sept. 27, 2023:
Motorists are advised to the following information regarding the Rest Area on Interstate 90 near Chamberlain.  The rest area is not closed, however, due to the construction project, it will only be accessible in one direction for the entire summer of 2023.
Current Closures: Eastbound ramps to/from the Chamberlain rest area and exit 263 (Chamberlain) are CLOSED.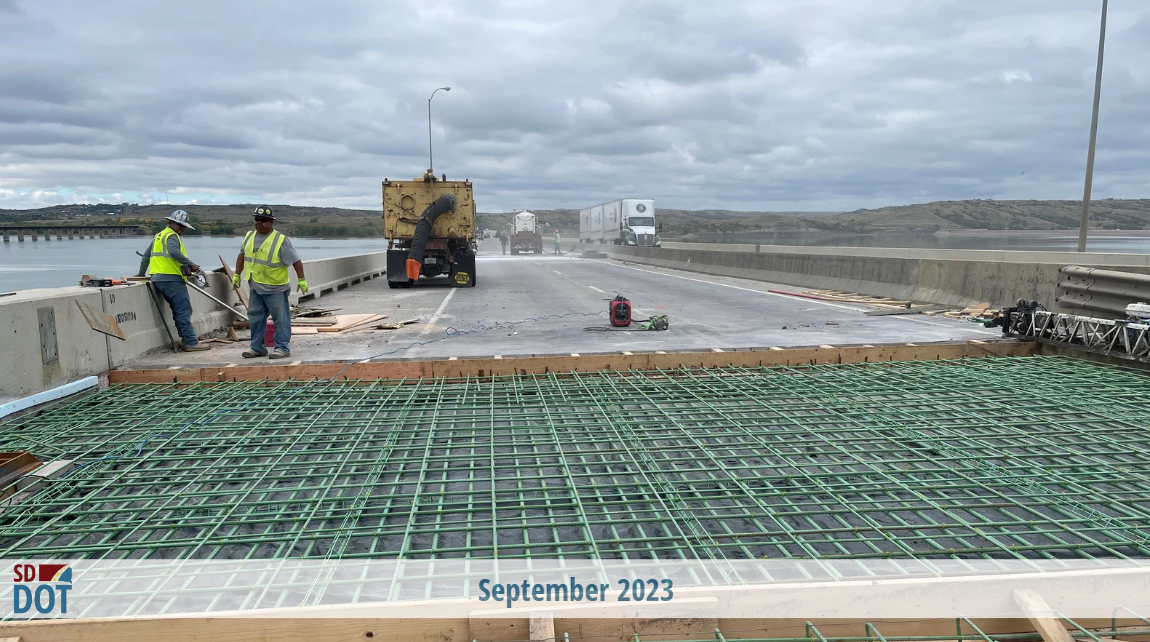 September Completed Work: The contractor has begun work in the eastbound lanes.  Work is commencing on a new stormwater pipe, repair of existing concrete pavement, and rehabilitation work on the Missouri River Bridge.
Anticipated work in October:  Completion of the stormwater pipe.  Continuation of concrete pavement work and the rehabilitation work on the Missouri River Bridge.
We will continue sharing updates as we receive them. Stay tuned to this page or https://dot.sd.gov/i-90-chamberlain-pcn-06p0.