The Aktá Lakota Museum has once again been recognized as one of South Dakota's 2022 Great Places!  The museum has been a recipient of this award since 2002 when it was initially titled the Great Star Award.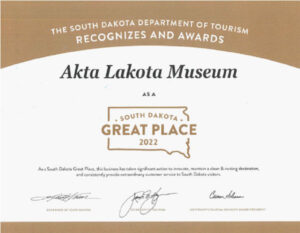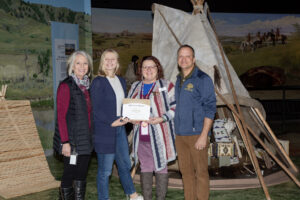 The award granted annually by the SD Department of Tourism recognizes businesses and organizations that exemplify great service.  The program is designed to identify and recognize businesses that develop and complete hospitality training programs for their staff, recognize and reward employees for offering great service, and find unique ways to show customer appreciation.
Dixie Thompson, Museum Director stated, "I would like to extend a heartfelt thank you to all our museum frontline staff for their spirit and teamwork— you are what makes us a Great Place!"
By receiving this award, the museum is eligible for consideration for the George S. Mickelson Award presented at the SD Governor's Conference on Tourism in January 2023.